In 2007 at the Scranton Jazz Festival, Scranton, PA three alumni of the Maynard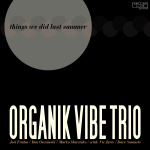 Ferguson Big Bop Nouveau band performed together for the first time since their days traveling and playing on the road. Joel Frahm – saxophone, Marko Marcinko – drums and Ron Oswanski – Hammond B3 organ appeared as the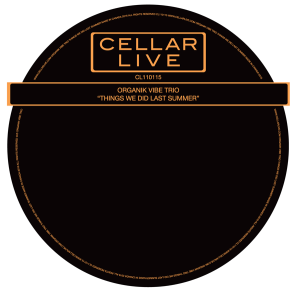 opening act for the Grammy award winning Caribbean Jazz Project featuring Dave Samuels. Playing a few standards and originals, the trio's musical comradery and synergy was quite apparent. "I remember standing on the side of the stage and was mesmerized by the sound of the organ and drums. I was also intrigued with the flexibility of playing by the trio." Dave Samuels  
After hearing the trio, Dave contacted Marko and Ron and asked about getting this trio sound together with Vibraphone and Marimba. This turned into the Organik Vibe Trio's first offers.
Special guest, Dave Samuels, a multi grammy award winning artist, has established himself as the top mallet player of his generation. He is recognized for his fresh new sound and creative approach to both the vibraphone, marimba and mallet kat. Samuels has demonstrated his versatility and gained world wide recognition by performing and recording with a broad scope of artists ranging from Gerry Mulligan,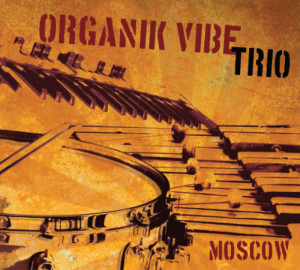 Oscar Peterson, Chet Baker, Stan Getz, Carla Bley and Pat Metheny to the Yellowjackets, Bruce Hornsby, Frank Zappa, The Fantasy Band and Spyro Gyra. independent 2011 release "Moscow".
"Things We Did Last Summer", returns the trio back to its original core roots of sax, organ and drums. With the addition of jazz vibes and guitar, The Organik Vibe Trio plus One creates a fabulous new shape and sound. Please enjoy the musical journey this recording
Samuels' longtime association with Spyro Gyra lasted from 1977 to 1994 and includes 20 recordings. During that time, the Grammy-nominated group was named #1 Contemporary Jazz Artist and Contemporary Jazz Group of the ´80s by Billboard magazine.
Another special guest, jazz guitarist Vic Juris has covered an impressive range of territory, musically as well as geographically. Inspired by rock and roll legend Chuck Berry, the Jersey City native first picked up a guitar at the age of ten. With no musicians in the family, he taught himself to play and was soon appearing with rock and R&B bands throughout the tri-state area. In his late teens Vic discovered jazz and classical music. He was hooked! From there it was on to a career with the likes of Dizzy Gillespie, Phil Woods, Jimmy Smith, Sarah Vaughan, Chico Hamilton, Dave Liebman, Richie Cole, Mel Torme, Eddie Jefferson and Nancy Wilson. From the beginning Vic's voracious appetite for new musical experiences led him to explore any and every jazz artist he could hope to learn from. He drew on other idioms as well: blues, swing, bebop. Vic Juris is also one of the leading jazz educators and has conducted clinics throughout the US and Europe.