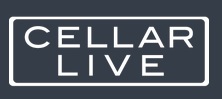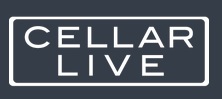 The Organik Vibe Trio is happy to announce that the new CD will be release in May, 2016 on Cellar Live.
When Cory Weeds released his very first recording on Cellar Live in 2001, featuring the late great Vancouver jazz saxophonist and pianist Ross Taggart, Weeds couldn't have predicted how far the record label would go. At that time, having opened his Cellar Jazz Club the year before, Weeds was just rolling the tape at his club and trying his hand at releasing albums in the tradition of the great jazz labels.
Fast forward more than 14 years later. Cellar Live has gone on to release more than 110 dynamic recordings, which have primarily been captured live but also in the studio. While the label has showcased Vancouver's finest jazz players, such as Oliver Gannon, Brad Turner, Tilden Webb, and Weeds himself, it has also featured master musicians from New York and elsewhere. David "Fathead" Newman, Dr. Lonnie Smith, Peter Bernstein, Mike LeDonne and Lewis Nash are among the artists who have led sessions released on Cellar Live.
Along the way Cellar Live has earned two Juno nominations (for Weeds' "Up a Step" and Jodi Proznick's "Foundations"), the Canadian National Jazz Award for label of the year and best album ("Foundations"), and numerous high rankings on the JazzWeek charts.
While Weeds closed the Cellar Jazz Club in February 2014 after more than 14 highlight-filled years, Cellar Live keeps going strong. The label released The Louis Hayes Cannonball Adderley Legacy Band – Live @ Cory Weeds' Cellar Jazz Club that reached #1 on the Jazz Week Charts for 2 weeks in a row and also top charting albums by Champian Fulton (Change Partners), Joshua Bruneau (Bright Idea), Curtis Nowasad (Dialectics), Grant Stewart (Trio) Jeb Patton (Shades & Tones) and Steve Kaldestad (NY Afternoon).  In May, 2015 Weeds reached a milestone releasing his 100th record on the label. Condition Blue reached as high as #3 on the Jazz Week Charts.
Cellar Live's latest batch of releases include Oliver Gannon / Bill Coon – Two Much More!, Jill Townsend Big Band – Legacy, The Music Of Ross Taggart Sam Taylor – My Future Just Passed, Cory Weeds with The Jeff Hamilton Trio which reached #1 on the Jazz Week Charts and stayed there for 3 weeks and Will Caviness Sextet clocking in at #8 on Jazz Week.
Upcoming releases include Japanese saxophone sensation Erena Terakubo – A Time For Love,  organist Ron Oswanski's Organik Vibe Trio – Things We Did Last Summer, Antonia Ciacca Quintet and many more!
Cellar Live is distributed in Canada and worldwide by MVD, in the U.S. by Distribution 13, and in Japan by Gats Productions.